Welcome to the Nutrition Unit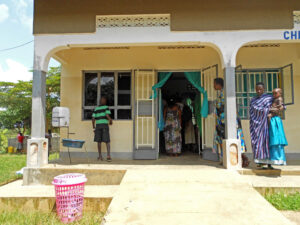 Bivamuntuyo established a Nutrition Unit at Kyotera Medical Centre under the umbrella of Rakai Community Based Health Project a national registred NGO (non-government organization) in 2011.

The Nutrition Unit offers treatment and rehabilitation of severely malnourished children, counselling and training for caretakers and an outreach home visit and food training program.


We treat over 150 patients per year, mostly children under 5 years. A patient receives medical treatment and starts with a milk-based formula diet in the rehabilitation faze. Every patient has an adjusted diet according to the type of malnutrition and weight.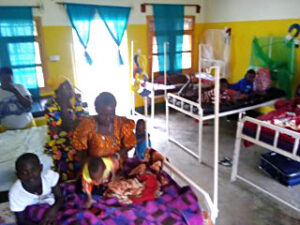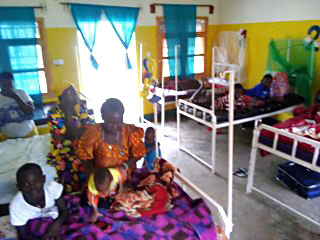 A patient stays an average of 2 to 3 weeks at the facility to recover and rehabilitate before going back home.

During the stay at the unit the caretaker receives training in food preparation, general hygiene, prevention of HIV/AIDS, family planning services, counselling and guidance to prevent re-occurrence of malnutrition in the child after admission.

Malnutrition is one of the major global health burden. It is a term specifically used to describe undernutrition where an individual is not getting the required food nutrients such as protein, calories or micronutrients. Adequate nutrition is vital in ensuring proper growth and development.

Malnutrition, poverty, and chronic diseases are interconnected in such a way that each of the factor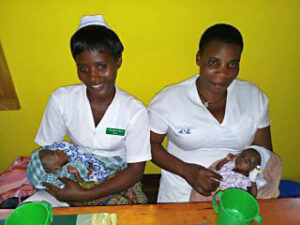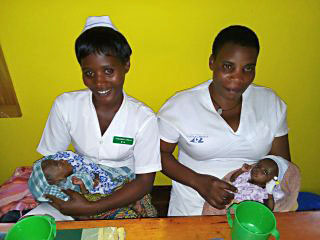 s influences the presence and permanence of the other, resulting in a synergistic impact. The framework elaborates that malnutrition results from determinants at individual, family and societal levels, each affecting and influencing another causing synergistic effect. The immediate causes are food insecurity among family households, poor feeding practices and care, unhealthy environment and inadequate health services.


---
What are the consequences from chronic malnutrition?
One-third of children below 5 years is stunted (low height for age)

Higher risk to poor visual and auditory working memory compared to well-nourished children

Higher risk of dying from diarrhea and respiratory infections compared to well-nourished children

Lower life expectancy

Higher chances of developing obesity and other chronic diseases during adulthood compared with a child which was healthy during childhood

Malnutrition negatively influences human productivity, low level of education, lower earning potential which leads to a reduction in the number and strength of the workforce