Bivamuntuyo

is a Community Based Organisation, established in 2013 in Kabawanga, a village in the south of Uganda, Kyotera District.
The organization is founded by a group of local community members and Kim Vogel (Dutch volunteer).
Bivamuntuyo

literally means "

It comes from sweat

", in other words: "

Hard work pays off

".

Our Vision:
To nutritionally support children to grow healthy.
Our Mission:
To prevent and manage malnutrition, to offer nutritional education and products to improve the lives of the community members.
Our Aim:



Equip communities with knowledge and skills in nutrition and agriculture, which should enable them to reduce malnutrition in children and promote utilization of locally available resources to achieve dietary diversity for the whole family.

Our Objectives:
Sensitize mothers/caretakers about the problems related to malnutrition in children.
Treatment and rehabilitation of malnourished children.
Educate mothers/caretakers and communities during outreach training sessions on the importance of breastfeeding, family planning methods, HIV testing and counseling, as well as general hygiene.
Equipping community members with agricultural knowledge and skills using the Biva demonstration garden.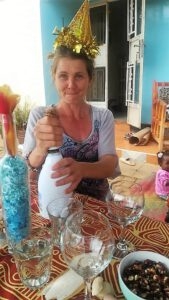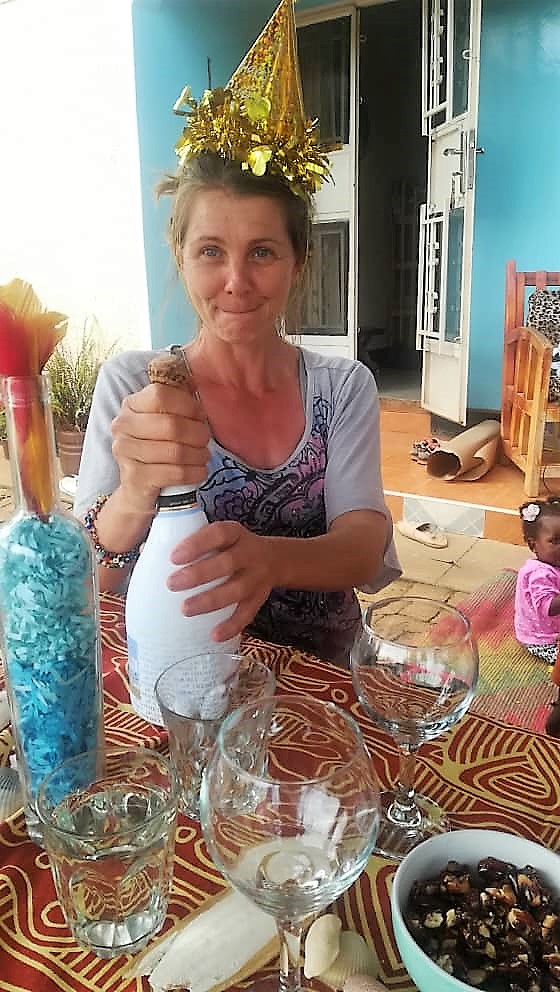 Pop the champaign!
I have fantastic news!
My birthday wish has come true. I am so grateful for all the heartwarming messages and donations we received. Thanks to all of you we will have a new Bivamuntuyo Tuku Tuku speeding through the villages soon…..helping people like Mama Paulina ( who recovered well by the way), picking sacks full of peanuts to make delicious and healthy peanutsauce for the children in the nutrition unit and Tuku Tuku 2 will be of such a great help to so many other Bivamuntuyo workactivities in the future.
This is really an amazing gift!

A donation is always welcome. Our projects depend on it. If you would like to make a contribution, you can find more information HERE.
Letters and cards can be sent to:
Kyotera Medical Centre
Attn. K. Vogel
PO Box 48
KYOTERA
Uganda